CLASSIC OILFIELD SERVICE LTD. is an oilfield rental company which supplies specialty equipment to the Oilfield Service Industry.
The company was established in September 1993 by four men who had the knowledge and the desire to provide a service to the oil and gas industry. They began their operation with a line of fishing tools, sand pumps and clean out bailers.
In October 1994, Classic had the opportunity to purchase an existing oilfield company "Ram Oilfield Rentals".  With this purchase they became a one stop shop for the oil patch. This diversification allowed the company to expand from a four man operation to 30+ employees during the peek of the oilfield activity in 1997.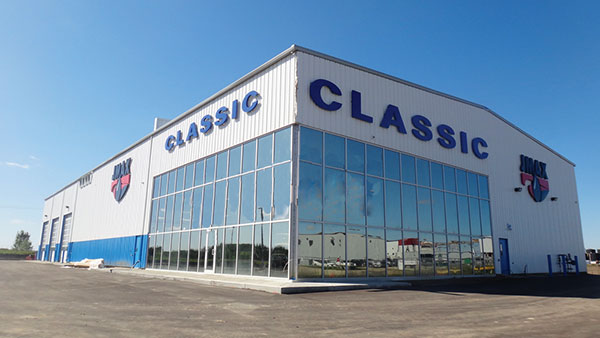 In October 1999, Classic Oilfield Service Ltd. purchased the assets of "Double R Oilfield Rentals" increasing the size of the company dramatically.  At this time, there was no job too big or too small for this company to handle.  The addition of 3 Knuckle Pickers ranging from 25 to 35 tons equipped with Tridem Air-ride trailers for moving equipment allowed this company to be completely self sufficient in the industry.
Classic Oilfield Service Ltd. can supply anything the customer requires to complete the job.  We continue to purchase more equipment and build up an already impressive inventory.